After looking into key industrial production resources, the Bac Lieu Department of Industry and Trade believed that the province still has huge potential to bolster industrial production and raise the growth to over 10 per cent in 2017, paving the way to realise the growth target of 25 per cent in 2020 as expected.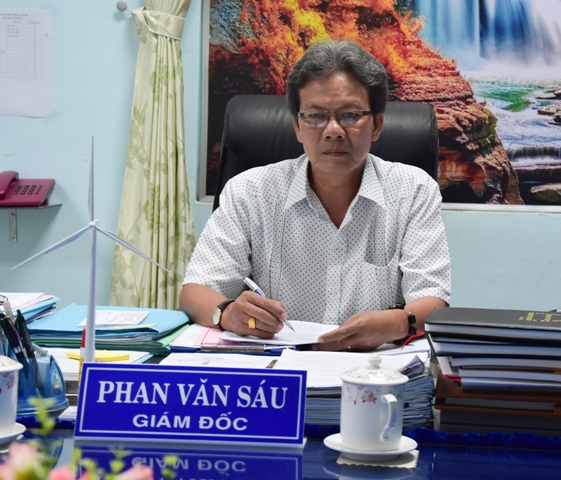 Growing up
Mr. Phan Van Sau, Director of the Bac Lieu Department of Industry and Trade, said that the Bac Lieu economy has been steadily growing in recent years. The industrial production value reached VND12,329 billion in 2016, compared with VND4,359 billion in 2011, representing an average annual growth of 16 per cent in 2011-2015. Total retail sales of goods and services was VND44,950 billion in 2016, rising 20 per cent annually in 2011-2015.  Export value grew 10 per cent annually from US$316 million in 2011 to US$450 million in 2016.
In addition to drawing investment capital for industrial development, the local trade and service system has also been developed robustly, driven by many modern and professional supermarkets and trade centres like Bac Lieu Co.op Mart, Vincom Plaza Bac Lieu, Cho Lon Consumer Electronics – Interior Furniture Supermarket, Green Consumer Electric Supermarket, and most recently Nguyen Kim Consumer Electric Supermarket. Rural traditional markets have also been built and upgraded to meet rising demands of local people. Trade and service revenue totalled nearly VND45,000 billion in 2016.
Bac Lieu has utilised and promoted agricultural potential and strengths for export, with a focus placed on shrimp and rice. The province now has over 20 modern seafood processing factories, helping raise the province's export value to US$450 million in 2016.
Apart from investing in processing industrial development, Bac Lieu province also attracted many driving projects to boost up industrial production scale, unlock local potential and increase tax revenue for local coffers. Typical projects include 99.2-MW Bac Lieu wind power plant with annual electricity output of 400 million kWh, Saigon – Bac Lieu Beer Joint Stock Company with a yearly output of 50 million litres, and Vinh Loc – Hong Dan rice processing plant with a yearly output of 200,000 tonnes.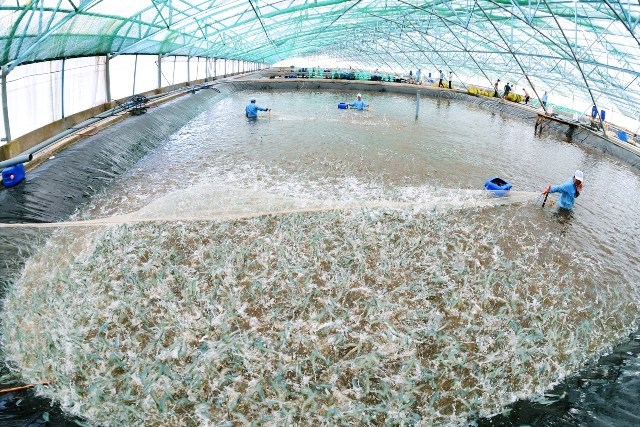 Promoting investment attraction
"Bac Lieu province focuses on tapping potential and strengths to develop the sustainable and green industry and strives to turn industry into a spearhead, growth-driving economic sector by 2020," said Director Phan Van Sau. In fact, the province is concentrating on developing and enhancing the value of agricultural and aquatic processing industry, and stepping up high-tech application to aquaculture and processing. The province also gives priority to energy industry development, particularly renewable energy.
According to the Wind Power Development Plan approved by the Ministry of Industry and Trade of Vietnam, Bac Lieu province will develop wind power projects with an installed capacity of 401.2 MW by 2020, capable of generating about 882 million kWh of electricity a year. As for solar energy, many domestic and foreign investors have applied for research, assessment and investment.
In addition to developing renewable energy sources, Bac Lieu has introduced many investment incentive policies for driving industrial projects, seafood processing projects, food and salt production projects. To draw investment capital for solar and wind power projects, the province has flexibly applied policies on land, infrastructure and tax to assure investors of carrying out investment projects in the province.
In ​​trade and service, Bac Lieu has prioritised construction investment of wholesale markets for agricultural, forest and aquatic products to consume products from farmers and effectively tapped local potential and advantages in agricultural production and aquaculture. Furthermore, it has also encouraged enterprises to constantly upgrade and invest in modern environment-friendly production technologies to create more high-quality products and increase the competitiveness of local goods in the market.
In addition to effectively applying business support policies, Bac Lieu will continue to invest in building traffic and irrigation infrastructure systems, develop raw material areas, form hi-tech farming areas, mobilise farmers to take part in cooperative units to supply commodities in large scale to processing facilities, support enterprises to train workers, promote trade, expand markets and develop brand names. The province will join hands with other provinces and cities in Mekong Delta and in the nation as well as domestic and foreign companies to enhance the effectiveness of investment promotion and develop the economy.
"To realise the goal of becoming an industrial province in 2020, Bac Lieu will focus on developing processing and energy industries and attracting investment capital to unlock local potential and strengths," Director Sau affirmed.
                                                                                      Duong Yen