Blessed with rich tourism potential and inherited unique cultural and social identities, Bac Lieu has effectively utilised them to create distinctive tourism products. This has contributed significantly to local socioeconomic development, employment, income generation and livelihood improvement for people. To learn more about efforts and achievements of Bac Lieu province, we have an interview with Mr. Thai Quoc Luu, Deputy Director of Bac Lieu Department of Culture, Sports and Tourism.
How has the tourism sector performed after six years of carrying out the Resolution No 02-NQ/TU of the Provincial Party Committee on promoting tourism development?
The tourism sector of Bac Lieu province has developed sustainably in the past time thanks to the effective guidance and leadership of provincial authorities, the coordination of all stakeholders and the effort of the entire society. Main tourism indicators increased year after year. In the 2011-2016 period, tourism and service revenue exceeded VND4,000 billion, representing a year-on-year growth of more than 15 per cent a year. Tourist arrivals to Bac Lieu province rose year after year, totalling over 5 million in 2011-2016, including 160,000 international visitors. In 2017, the province expected to fetch VND1,200 billion of tourism revenue, more than doubling in 2011, and welcome 1.4 million tourists, 2.5 times higher than in 2011.
Tourism infrastructure continued to improve and cultural and tourism projects were invested to create new unique products like Hung Vuong Square, Ho Chi Minh Temple and Cao Van Lau Monument. Companies spent over VND5,000 billion on tourism projects in Bac Lieu province, for example, Ho Lam Ecological Tourism Resort. Many hotels have been built in the province, including Tran Vinh Hotel, Ngan Trang Hotel and New Palace Hotel.
Bac Lieu province is far away from socioeconomic hubs of the nation. According to experts, Bac Lieu needs to create new products and attractions to lure more tourists. How do you think about this?
Being aware of this weakness, Bac Lieu province is determined to create new products and services imbued with local identity, for example Hung Vuong Square in the shape of two-string round guitar – a traditional musical instrument of Vietnam, Cao Van Lau Music Theatre in the shape of three conic hats – a traditional hat of Vietnamese women, and Nha Mat – the most modern artificial beach in the Mekong Delta. Therefore, Bac Lieu was recognised to have eight typical tourism attractions by the Mekong Tourism Association, the most in the Mekong Delta to date. In the coming time, the province will invest to create more unparalleled tourist products in the region to sharpen its competitive edge and draw more tourists.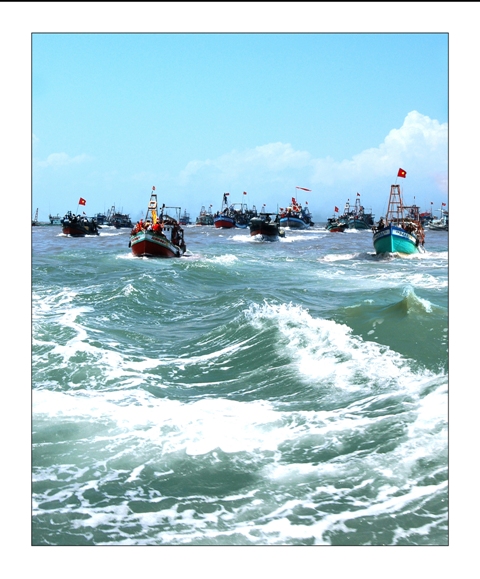 Apart from infrastructure development investment, building a friendly, hospitable and indigenous tourism environment is also an important factor. What do you think about this?
According to the Resolution No. 02-NQ/TU on "improving the quality of Bac Lieu tourism, with focus placed on building Bac Lieu people hospitable, civilised and polite in service to create good impressions on tourists who will feel happy, comfortable and safe when they visit Bac Lieu," the province has launched many tourism promotion programmes to introduce local tourism values to tourists far and wide. Bac Lieu is one of the first provinces in the country to deploy the Code of Conduct for the tourism industry.
In addition to developing the tourism sector and attracting tourists, how has the province preserved historical relics and landscapes?
According to statistics in 2016, Bac Lieu province has nearly 100 historical and cultural relics, including 47 certified relics (13 nationally certified relics and 34 provincially certified relics). Over the past years, the Provincial Party Committee and Provincial People's Committee of Bac Lieu have attentively directed their subordinates to effectively preserve and promote the value of historical and cultural vestiges in the province. Apart from using central and local State budgets, Bac Lieu has also encouraged domestic and foreign individuals and organisations to make contributions to restoring and preserving such relics as Giac Hoa Pagoda, Bang Pagoda and Xiem Can Pagoda.
What about the strategies that the province has taken to further develop the tourism sector?
The province will continue to be serious with public administration reform to ensure that all administrative procedures are made public, transparent, explicable and informative to facilitate organisations and individuals to look up information they need. The one-place single-window mechanism is also applied to administrative procedures as guided by the Decision No. 09/2015/QD-TTg of the Prime Minister. At present, the Bac Lieu Tourism Information and Promotion Centre is responsible for informing, communicating and promoting tourism potential and attracting tourists and investors to Bac Lieu.
According to the direction of the Provincial Party Committee and the Provincial People's Committee, "tourism will basically become an important economic sector, a tourism centre of the Mekong Delta region and one of Top 5 tourism provinces in the region by 2020. And, tourism will actually become a key economic sector of the province by 2030. To carry out this programme, the sector will accelerate communications in various forms to engage social resources for tourism development and launch the "everyone develops tourism together." It will give priority to investing in tourism infrastructure development and developing tourism with other sectors; introduce tourism investment incentives, particularly in key tourist attractions; enhance the service quality at hotels, restaurants and other accommodation facilities; and advertise local tourism potential to domestic and foreign tourists and investors. It also needs plans to raise knowledge, expertise, foreign language skills and IT competency of tourism workers.
Without doubt, to develop tourism, Bac Lieu province must engage all stakeholders like the government, enterprises and people. The government must provide favourable conditions; enterprises must actively diversify tourism product and service quality; and people must prove their friendship and hospitability to visitors. This coordination will create a new look for Bac Lieu tourism and affirm tourism brand name and position in the region and the country.
Thank you very much!
Kim Kim