It is a great honor for Vietnam when the country was the host of APEC Summit 2017 and related meetings. On this occasion, Department of Foreign Affairs of Khanh Hoa organized many typical events to promote its potential and people of Tram Huong land.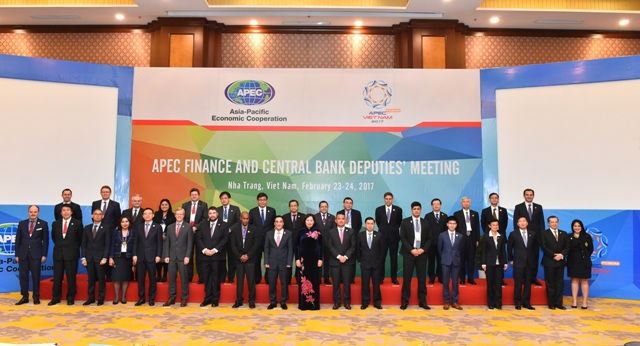 Deputy Director of Khanh Hoa Department of Foreign Affairs Duong Nam Khanh said the province was assigned the job of organizing SOM 1 and Meeting of Deputy Finance Ministers and Deputy Governors of Central Banks that opened the year of APEC Vietnam 2017. This presents the trust of Government to Khanh Hoa together with its efforts in pursuing comprehensive integration into global economy. On this occasion, the province has promoted its images, people and its socio-economic development potential.
2017 also marks 50th anniversary of ASEAN – an important milestone of building community, internal solidarity, connectivity and promoting center role of ASEAN in the new period. Therefore, external activities in the first 6 months of 2017 of Khanh Hoa closely follow multi-lateral diplomatic activities, contributing to the exploitation of the country's strengths and to the efficiency of the process of national construction and protection as well as to improve Vietnam's position in international and regional arena.
In April, Department of Foreign Affairs of Khanh Hoa has advised and successfully organized the high-profile visits to localities of Lao PDR & Cambodia to reinforce and tighten the traditional friendship and cooperation among 3 countries, to further strengthen deep cooperation of Khanh Hoa with Stung Treng province (Cambodia, Attapu and Champasak (Lao PDR).
A special event named Nha Trang – Khanh Hoa 2017 sea festival with a theme of "Extending the Circle of Friendship" was successfully organized in June. The 8th festival includes 50 attractive art-cultural-tourism-sport programs combined with traditional culture and modern international culture. Through the festival, Khanh Hoa has introduced the image of dynamic land which pursues global integration, solidarity, friendship and global cooperation with friends in 5 continents by Vietnamese traditional cultural identities in general and of Khanh Hoa in particular.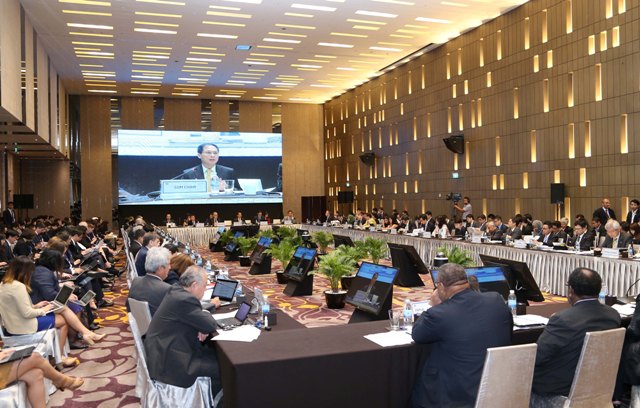 Apart from successfully hosting SOM 1 and Nha Trang-Khanh Hoa Sea Festival 2017, the department has advised the Provincial People's Committee to send a working delegation to Ulsan City (Korea) to strengthen cooperation relation with Ulsan and to attend the 20th anniversary ceremony as metropolitan city.
From October 6-7 2017, Khanh Hoa has been in collaboration with Ministry of Foreign Affairs, Embassy of Japan in Vietnam to organize the conference of "Meeting Japan – South Central Region" to discuss measures to promote cooperation in 4 key fields including: industry-energy, agriculture-aquaculture, vocational training-labor, tourism. As a sideline event of APEC Vietnam 2017, the conference has created opportunities for provinces in South Central Region to promote cooperation with Japanese partners in Vietnam and others.
According to Mr. Khanh, in November 2017, Khanh Hoa will be incorporation with Japanese partners to organize an investment promotion conference into Khanh Hoa in 02 cities of Japan including Tokyo and Osaka. "This is a good opportunity for Khanh Hoa to introduce its potential and strength to Japanese partners as well as to study the real demands of Japanese investors. The conference will be an important premise for the province to successfully organize the investment promotion conference in Japan in March 2018", said Mr. Khanh.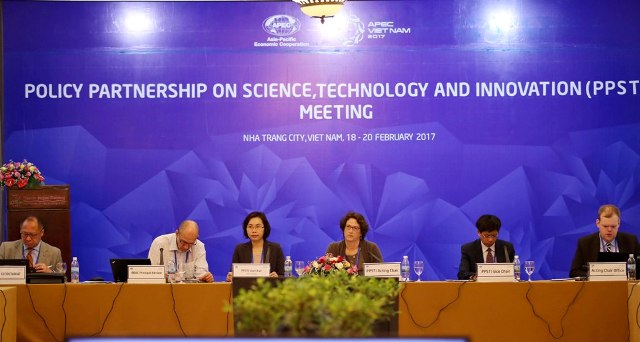 Khanh Hoa has so far signed MOUs with 9 foreign localities including Kharkov (Ukraine), Ulsan (Korea), Champasak and Attapu (Lao DPR), Morbihan (France), Northern Australia, Saint Peterburg and Primorye (Russia), Moravian (Czech Republic). The province is preparing for establishing cooperation with Altai (Russia), Gomel (Belarus). While other cities like Nha Trang, Cam Ranh and Ninh Hoa township have conducted cultural exchange activities with other foreign localities like Incheon and Dangjin (Korea), Antalya (Turkey) and Bunbury (Australia), etc.
Support programs from foreign partners and localities, in the past time, have brought practical efficiency to hunger eradication and poverty reduction, improving quality of living and public health, etc. making contributions to completion of social-economic development goals of Khanh Hoa. Total aid value from foreign partners for Khanh Hoa in the first 6 months of 2017 reached US$ 422, 472. 
Cong Luan