The success of SOM 1 from February 18 to March 3 2017 in Nha Trang City started the APEC Vietnam 2017 with a series of regional and international events. Together with traditional products like agarwood and coffee, Khanh Hoa Salangane Nest is honorably selected as one of the main dishes and gifts for delegates of SOM 1. With unique taste, Khanh Hoa Salangane Nest has conquered delegates from many countries contributing to the glorious success of SOM 1 and related events.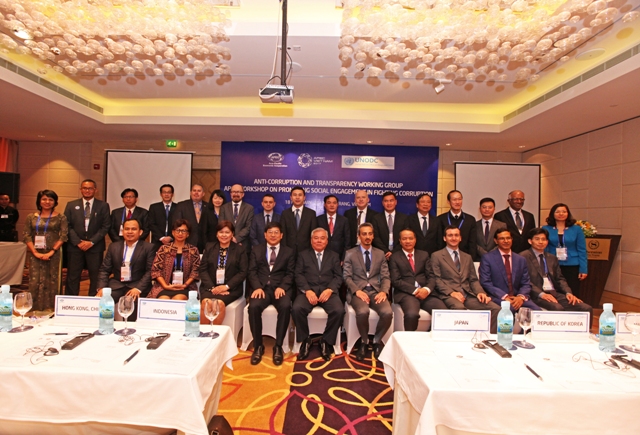 Commitment to true value and prestigious brand
The business of producing salangane nest originated from islands off the coast of Nha Trang Bay has been developed hundreds of years ago. Till 1990, the brand of Khanh Hoa Salangane Nest was shaped and affirmed in the market by the launch of Khanh Hoa Salangane Nest Company.  From 40 salangane nest caves at initial time, the company has increased it to 173 caves from 33 Salangane islands in Khanh Hoa. These impressive figurers have helped the company earned Asia Record of owning the highest number of Salangane island with the highest yield of natural Salangane nests in Asia.
In addition, the company has linked, supported and developed Salangane islands and natural Salangane caves in coastal provinces from Quang Binh province to Con Dao, promoting development potential of Salangane Islands in Khanh Hoa province and nationwide.
With the implementation of synchronous technical solutions in Salangane Islands, quality and quantity of natural Salangane nest products of the company have been much improved. In early years of establishment, the yield of Salangane nest products of the company stayed at 1, 931 kg, the figure now reaches approximately 3, 500 kg. From natural nutritious salangane material, Khanh Hoa Salangane Nest Company has launched over 40 premium products, typically original natural Salangane Nest and refined products which are very popular to customers. These products have helped improve people's health and affirm its brand position in the domestic and international markets.
According to National Institute of Nutrition, natural Salangane nest is very precious food containing lots of nutrients without impurities, dust or feather, it takes lots of time and meticulous steps to make it editable. Without proper processing & preservation measures, the nutritious value of salangane nest will be lost. By thoroughly grasping the processing technique, Khanh Hoa Salangane Nest Company has applied closed and advanced technology to maintain original nutritious values of natural Salangane nest.
General Director of Khanh Hoa Salangane Nest Company Nguyen Anh Hung said: "As Asia's leading exploiter and producer of natural Salangane nest products, in our entire operation process, 3 key factors are always top prioritized including technology innovation, superior quality & compliance with food safety & hygiene regulations. Therefore, all of our affiliates and subsidiaries must always apply ISO 9001; ISO 14001 quality management systems; HACCP; conducting inspection on a regular basis and being certified by QMS. Today, 100% of our products are inspected and granted Certificate of Food Safety and Hygiene by Department and Ministry of Health. In addition, to ensure high quality product for export, products of Khanh Hoa Salangane Nest Company have complied with FDA regulations and granted export permit to foreign markets like Singapore, Canada, Australia, etc."
With high content of nutritious values and compliance with food safety and hygiene regulations, Khanh Hoa Salangane Nest branded products have won customers' trust and used as a nutritious food with lots of amino acid which help maintain and enhance people's health. "Prestige, quality and true value of our products are important components which create a strong brand of Khanh Hoa Salangane Nest in domestic and international markets", affirmed Mr. Hung.
With high value and utilities, Khanh Hoa Salangane Nest products has been closely associated with tourism brand of Nha Trang-Khanh Hoa. For visitors coming to Nha Trang city, Khanh Hoa Salangane Nest products are indispensable and invaluable gifts for their beloved ones, friends from the homeland of agarwood and Salangane Nest.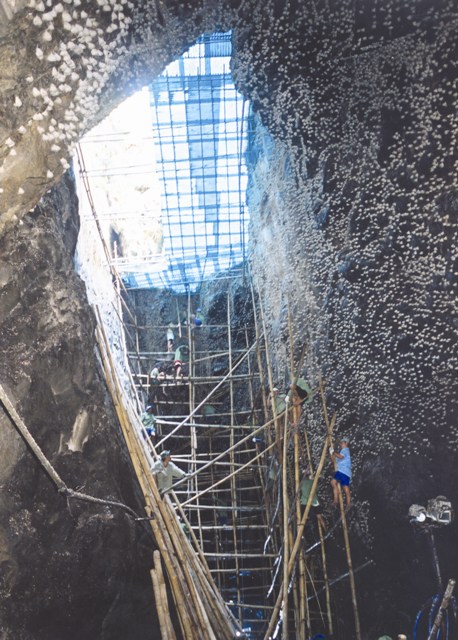 Enthusiasm accompanied
As a pride of Vietnam in both domestic and international markets, in the last 25 years, Khanh Hoa Salangane nest branded products have been used and trusted by domestic and international consumers. With a goal of promoting its image, brand and introducing Khanh Hoa Salangane nest branded products to international friends, the company has established a system of representative offices and agents in many countries around the world.
This is a reason why Khanh Hoa Salangane Nest products are highly appreciated by domestic and foreign delegates of Senior Officials' Meeting 1 (SOM1) taken place in Khanh Hoa. Khanh Hoa Salangane Nest products are highly valued due to its unique characteristics, delicious taste and high nutritious values which are good for people's health.
Mr. Le Huu Hoang, Chairman of the Board of Directors of Khanh Hoa Salangane Nest Company said: "Welcoming the great event of APEC Vietnam 2017, it is our great honor to serve delegates of SOM 1 organized in Nha Trang City with our premium products. This is a big pride of leaders and employees of Khanh Hoa Salangane Nest Company that we have brought into play the role of local enterprise to promote traditional value of product imbued with identity of Khanh Hoa province to international community".
This is also a new milestone of the company on its way forward and an opportunity for the company to once again affirm its brand and promote its high quality products to international community, making the traditional career of producing natural Salangane Nest more shining in international market.
Not only does Khanh Hoa Salangane Nest Company bring natural high quality products, protect customers' health, but also provide 6,000 local jobs and make important contributions to export value and Khanh Hoa province's budget.
With such great contributions, Khanh Hoa Salagane Nest Company has been honored with many noble prizes: First-Second-Third Class Labor Medal, Certificate of Merit by Prime Minister, National Quality Gold Award, Vietnam Excellent Brand, Vietnamese high quality product, Southeast Asia prestigious brand, ASEAN Top 100 famous brand, International Asia Pacific Quality Award.
Cong Luan