To accompany local businesses, Khanh Hoa Trade & Industry sector has carried out many solutions to maintain and boost industrial production, trade-service growth to contribute to soci0-economic development.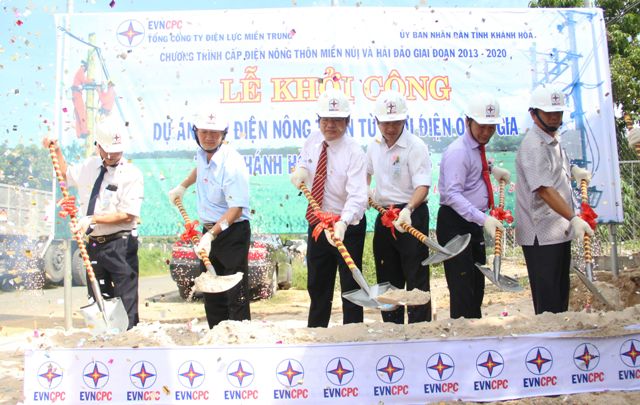 Positive signs
With ceaseless efforts of Khanh Hoa Trade and Industry sector in the context of domestic and international economic unexpected changes, industrial and commercial activities of Khanh Hoa in 2016 as well as of the first 9 months of 2017 have achieved positive results.
IPP increased by 7.5% compared to 2015 and 7.51% in the first 9 months of 2017 compared to the same period of 2016. Some industries enjoyed a good growth in both quantity and quality including beer-beverages, seafood processing, shipbuilding, cigarette, construction materials, etc. Total retail sales and service revenue reached VND 74, 160 billion, up 15% compared to 2015 and VND 64, 503 billion in the first 9 months of 2017, up 15.19% compared to the same period of 2016.
Director of Khanh Hoa Department of Industry and Trade Nguyen Ngoc Minh said Vietnam has so far signed and implemented 10 FTAs (bilaterally and multilaterally), these FTAs have made positive impacts on import-export activities in general and on Khanh Ho in particular. Total export value enjoys an annual average growth of 8% with key export products like seafood, ship, agricultural products, textile and garment, handicraft, etc. In 2016, total export value reached US$ 1, 210 million, up 7.75% compared to 2015 and US$ 90 million in the first 9 months of 2017, up 8% compared the that of 2016. Export volume with special preferential C/O in the first 9 months of 2017 reached US$ 105.119 million, up 19%. Key export markets include Korea, Japan, Philippines, Indonesia, Thailand, China, Chile, Australia, New Zealand, etc.
To boost trade growth, Khanh Hoa has focused on developing a synchronous and modern commercial infrastructure system by upgrading and expanding 2 Grade-3 markets from local budget under the National Target Program on new rural development, newly building 1 Grade-3 market using non-State budget, attracting some commercial infrastructure development projects such as Lotte Nha Trang, Dai Thanh Van Ninh Electronics Supermarket. Many retail stores and agents have been put into operation to meet demands of socio-economic development and shopping, promoting trade activities in Khanh Hoa in modern way.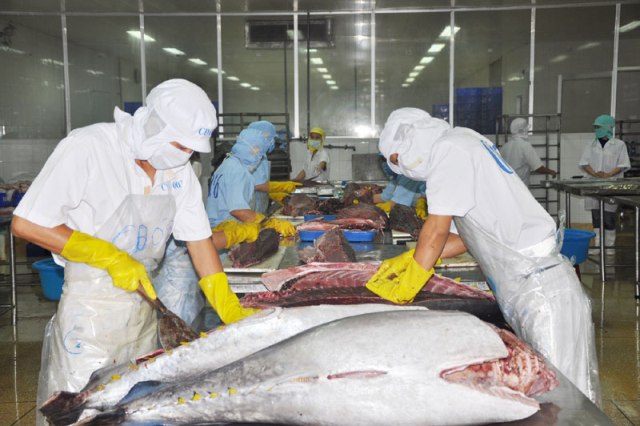 Accompanying businesses overcoming difficulties
Implementation of the action plan of Khanh Hoa Provincial People's Committee in accordance with Decision 35/NQ-CP dated May 16 2016 of the Government on supporting and developing enterprises by 2020 and Decision No 19/2016/NQ-CP dated April 28 2016 on key tasks and solutions to improve business and investment environment, to enhance national competitiveness 2016-2017 and a vision to 2020, Khanh Hoa has positively accompanied enterprises removing difficulties and supporting them to enhance their competitiveness. Specifically, the province has strengthened administrative procedure reform; creating favorable conditions for startup activities; pursuing creativity and innovation, ensuring the equality in accessing resources and business opportunities; carrying out solutions to save business cost, protecting rights and legitimate benefits for enterprises, etc. With Department of Industry and Trade as a firm fulcrum, local enterprises have boosted business and production activities and achieved encouraged results and made great contribution to the socio-economic development of Khanh Hoa.
Mr. Minh added, Khanh Hoa, in order to achieve industrial-commercial growth targets, has determined to accompany local enterprises developing business and production activities as one of its key tasks. Accordingly, the province will timely submit to competent authorities to remove difficulties for enterprises to push up the progress or put into operation new projects as a "driving" for growth. At the same time, Khanh Hoa will strengthen business support services, create equal and favorable business environment for private, small and medium sized enterprises through national and local industry encouragement programs to support enterprises to renew technology, modernize equipment and machinery, enhance management ability, etc. applying cleaner production technology with cost & power efficient solutions and efficient use of materials to reduce product price, enhance production efficiency, improve quality of product and growth.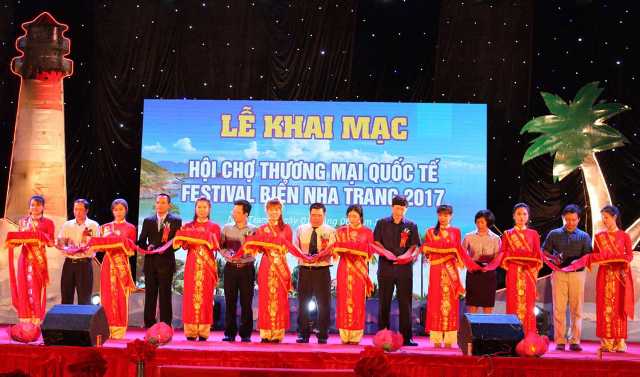 Beside, Khanh Hoa Industry and Trade sector will strengthen trade promotion activities through introducing and creating favorable conditions for enterprises to participate into domestic and international specialized exhibitions; providing market information and informing technical barriers for enterprises to adjust their business and production activities; boosting export activities in important markets as well as exploiting new markets; creating favorable conditions for exporters to exploit key markets that Vietnam has signed FTAs with. In parallel, Khanh Hoa will strengthen propaganda and mobilization programs on "Vietnamese people give priorities to using Vietnamese products", attaching export activities with local market development, implementing trade promotion programs, supporting consumption activities and bringing Vietnamese products to rural areas. Additionally, the province will strengthen administrative procedure reform to create favorable conditions for business and production activities; removing difficulties and barriers for enterprises; advising competent authorities to timely address difficulties for enterprises as well as to create favorable conditions for them.
Cong Luan