In recent years, Kien Giang has continuously attained important achievements in socioeconomic development and these are living proofs of a strong and comprehensive breakthrough and optimistic changes in the homeland of national hero Nguyen Trung Truc. Against the backdrop of international economic integration with new forces and strengths, Kien Giang province is determined to make new successes by tapping its existing economic strengths, with Phu Quoc to be developed into a special economic zone and a growth engine of the province. The following interview with Mr. Pham Vu Hong, Chairman of Kien Giang Provincial People's Committee, will give more information about this.
                       Mr. Pham Vu Hong, Chairman of Kien Giang
2016 was the first year of existing the Resolution of the 10th Kien Giang Provincial Party Congress. Could you please introduce remarkable socioeconomic development results in this banner year?
In 2016, Kien Giang province obtained a gross regional domestic product (GRDP) growth of 6.57 per cent, ranked sixth out of 13 Mekong Delta provinces. In the year, its GRDP per capita reached VND37.8 million; mobilised social investment capital reached VND42,666 billion, up 5.3 per cent over 2015; and 38 new investment projects with a combined capital of VND18 trillion were licensed, up 26.6 per cent in projects and 53 per cent in value.
With the successful organisation of the National Tourism Year 2016, the province attracted 5.41 million visitors, up 24 per cent from a year earlier. Total tourism revenue amounted at VND3,532 billion, up 41.9 per cent. Cultural, social and environmental aspects progressed. National defence, security and sovereignty were strengthened.
To successfully carry out socioeconomic development tasks in 2017, Kien Giang province will promote economic development and focus on three strategic groundbreaking stages: Public investment restructuring; accelerated economic restructuring, with a focus on agricultural restructuring towards higher quality, productivity and competitiveness; and quickened infrastructure development investment. In addition, the province will pay attention to social security, cultural development while speeding up administrative reform and enhancing provincial competitiveness to make Kien Giang a desirable destination for investors.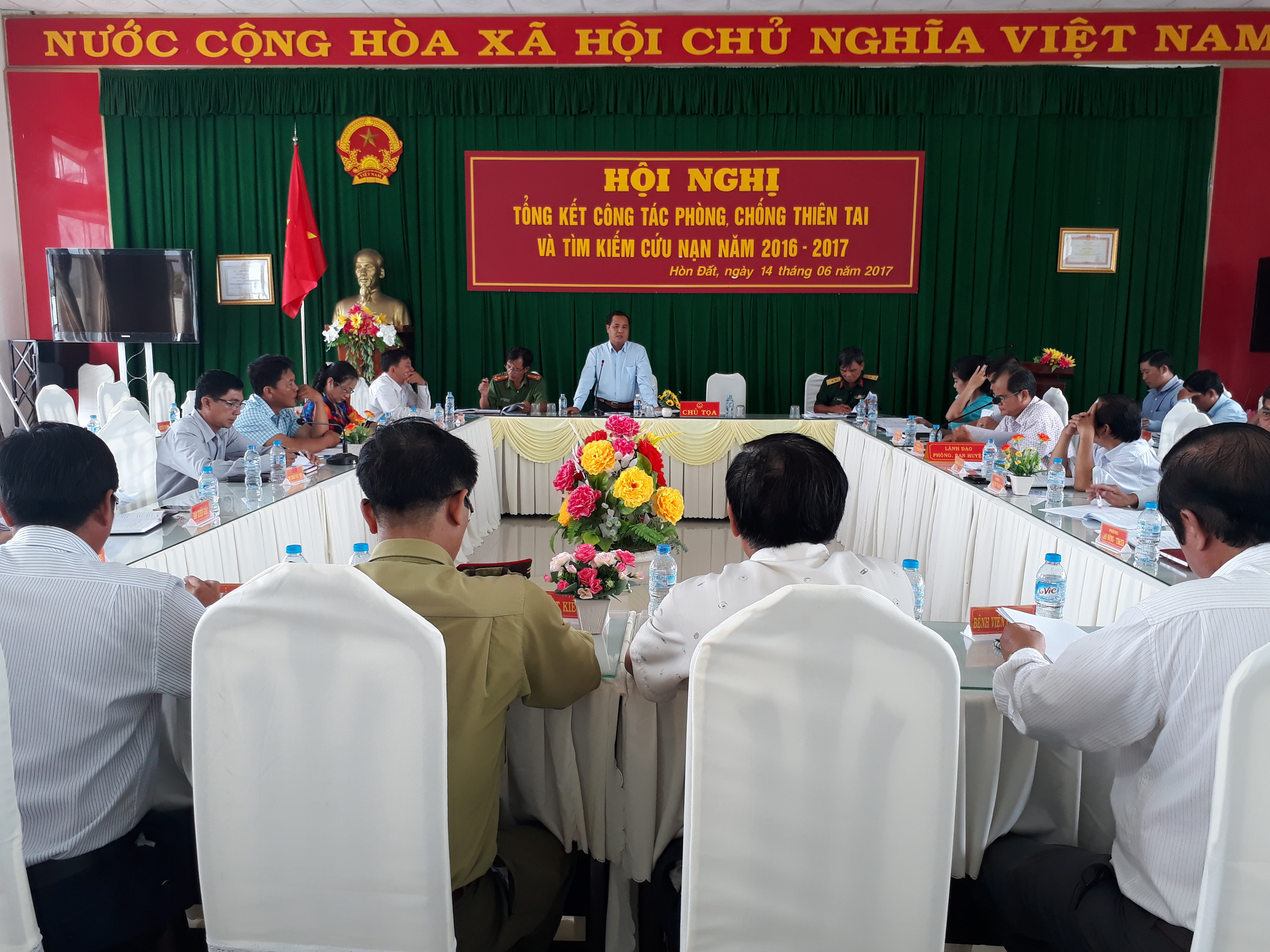 How have local entrepreneurs and businesses performed their roles in economic development? After one year of carrying out the Resolution No. 35/NQ-CP on business support and development to 2020, could you please introduce optimistic results of business support?
Enterprises and entrepreneurs play a very important role in local economic development; serve as a forefront force on the economic front; and create strengths for each industry and each sector.
The number of entrepreneurs and enterprises has increased in the past years. The province now has 7,000 enterprises and over 50,000 business households in operation. Despite certain hardships in the first half of 2017, they positively helped the province to obtain the GRDP growth of 7.52 per cent. Besides, they show high social responsibility with a lot of charitable and thanksgiving activities.
After one year of executing the Resolution No. 35/NQ-CP, the more open business environment and drastic administrative reform have built up the trust of businesses and investors. The one-place single-window administrative mechanism has shortened the time for business registration procedures to two days from three while tax authorities provided the best conditions for taxpayers to fulfil their obligations. At present, local firms need 117 hours to deal with tax affairs a year and all of them declare taxes via electronic media.
Every year, the Provincial People's Committee holds 2-4 talks with local businesses, with a quarterly basis from 2017. Provincial agencies have public hotlines for local enterprises to send complaints and seek supports and guides.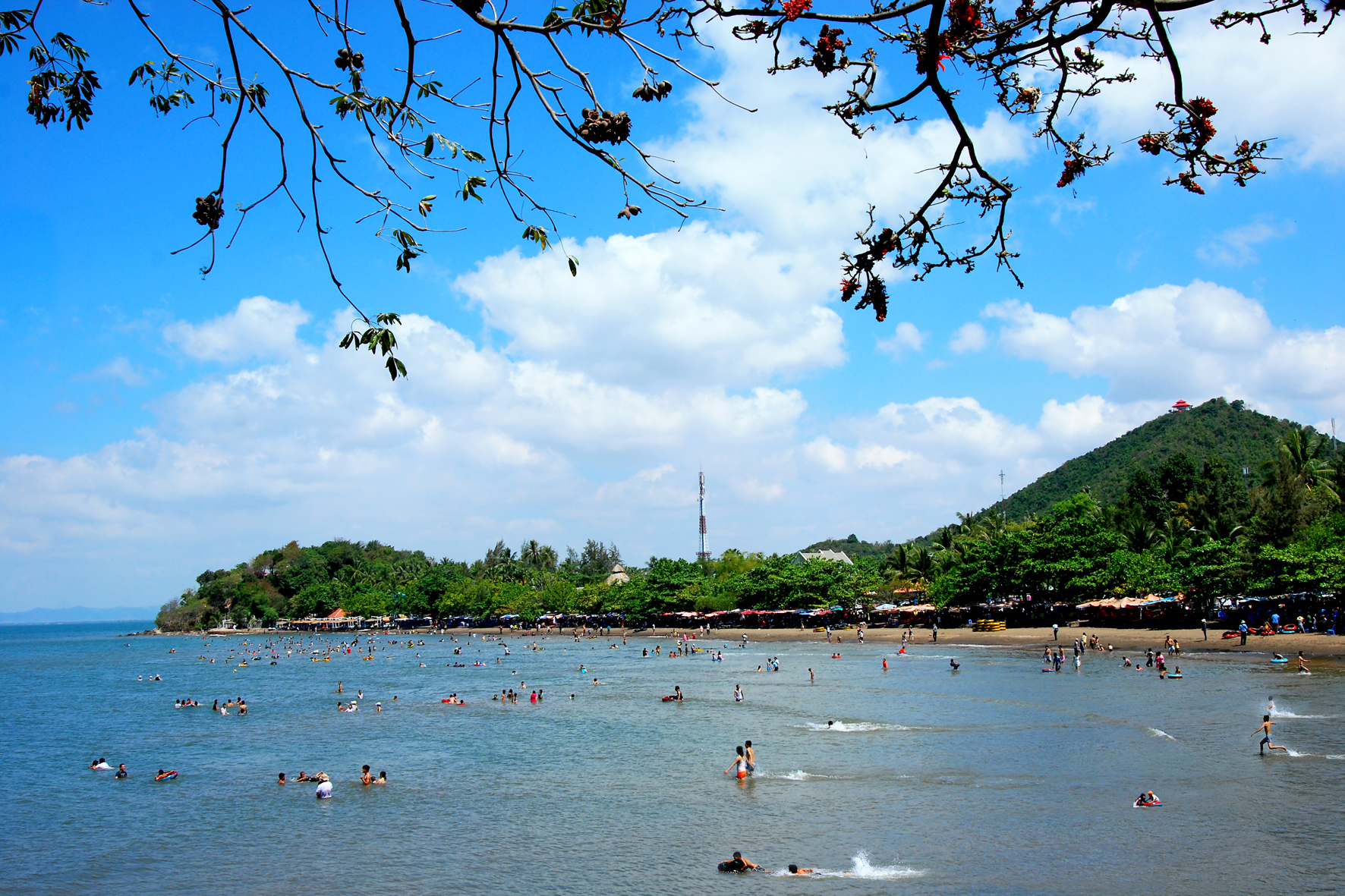 To better support the business community, the single-window administrative mechanism is applied at 19 provincial departments, 15 districts/towns and 145 communes/wards. Electronic single-window mechanism is applied at 12 districts/towns. Information technology application is sped up to better provide public services for citizens and enterprises.
What are the province's remarkable potential advantages in marine economic development? How has the province focused on marine socioeconomic infrastructure development to make Kien Giang a developed marine economy in the nation?
The sea waters of Kien Giang covers over 63,000 square kilometres with a 200-km coastline and 143 islands, including 43 inhabited islands, to form five economically viable archipelagos. Especially, with its rich natural resources, Phu Quoc Island is appealing to international tourism investors.
At sea, Kien Giang, bordered by Cambodia, Thailand and Malaysia, has large reserves of diverse natural resources, enabling it to develop marine economy, which accounted for 73.3 per cent of its GDP, grew 11.4 per cent annually and generated 19,800 jobs a year in 2011-2015. Kien Giang is one of four provinces in the Mekong Delta Key Economic Zone.
Kien Giang has striven to have a relatively developed maritime economy by 2020, a major fishery centre and a leading tourist centre of the country. For that reason, the Marine Economic Development Programme is one of groundbreaking stages in the Resolution of the Provincial Party Congress (2015 – 2020 term). The core objective of maritime economic development is completing maritime economic infrastructure. At present, the province is focusing its investment resources on upgrading, renovating and building many new key driving marine economic projects like Hon Chong Port, Vinh Dam Port Dong Duong Passenger Port, Nam Du and Ganh Dau fishing ports and mooring sites, Thanh Loc and Thuan Yen industrial parks, Xeo Ro thermal power centre, and traffic systems in urban centres and coastal areas like Phu Quoc and Ha Tien. The province targets to obtain maritime socioeconomic development strategy in the Gulf of Thailand to 2020.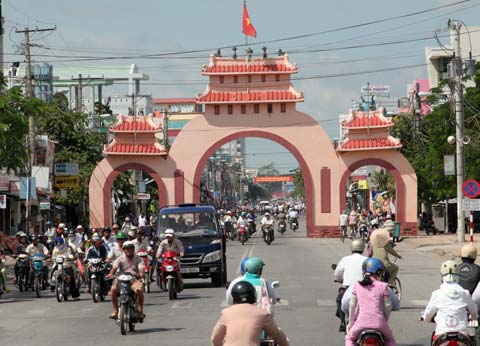 What are important results Kien Giang province has achieved, particularly investment attraction and infrastructure development, in executing the Prime Minister's Decision No. 178/2004/QD-TTg dated January 5, 2004 approving the master plan for Phu Quoc Island development to 2020 and Decision No. 633/QD-TTg dated May 11, 2010 approving the adjusted master plan for Phu Quoc Island construction to 2030. What has the province proposed the central government for specific policies to develop Phu Quoc Island into a special economic zone?
According to its development master plan, the land area of Phu Quoc Island is 58,923 ha.
The island district now has 265 effective investment projects hiring ​​10,552 ha of land, of which 197 projects with a combined registered capital of VND217,993 billion have been licensed; 31 projects with VND49,563 of investment capital are in operation; 24 projects with VND45,955 billion are under construction; and the rest are completing necessary procedures. Big investors in Phu Quoc Island include Vingroup, Sun Group, Group, CEO Group and Thai Group. For example, Vingroup is carrying out Vinpearl Phu Quoc, Safari Wildlife and other projects on the island while Sun Group investing in J.W Mariott Resort, Ritz- Carlton Resort & Spa, The Sebel Phu Quoc Resort, the world's longest car cable system and Hon Thom maritime entertainment complex.
In addition, Phu Quoc International Airport, island traffic systems and power grids are being invested to give strong boosts to the island district development.
In response to the Conclusion No. 21-TB/TW of the Politburo dated March 22, 2017 on construction of special administrative – economic units, Kien Giang province is urgently finalising the project for establishment of Phu Quoc special economic – administrative unit and will consult experts, authorities and scientists on this project before submitting it to the Government. Wherein, the province will propose actually outstanding policies and mechanisms to enhance the competitiveness of Phu Quoc in the region and in the world.
Thank you very much!
                                                                             Minh Kiet