In the context of global and domestic economic difficulties, investment attraction into Khanh Hoa maintains positive thanks to its creativity in investment promotion activities. Let's find out Khanh Hoa's success in investment attraction in a talk with Director of Khanh Hoa Department of Planning and Investment Tran Hoa Nam.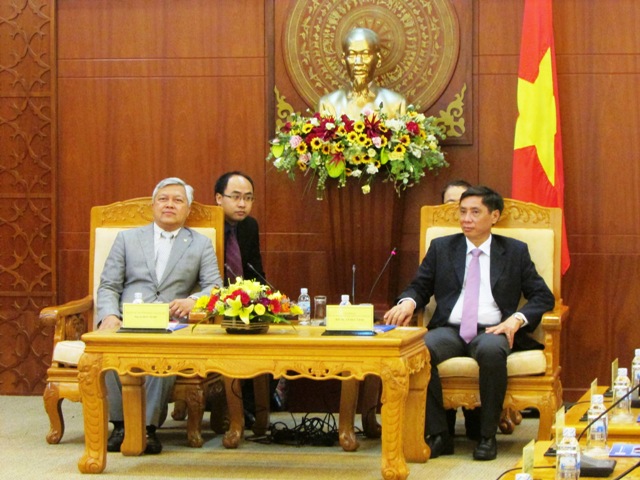 Could you please share the picture of investment attraction of Khanh Hoa and its initiative in attracting investment?
Khanh Hoa has issued decisions of investment policy to 68 projects in 2016 with total investment capital of VND 26, 732 billion (22 projects in Van Phong Economic Zone worth VND 3, 315 billion). The province attracts 29 domestic projects, in the first 6 months of 2017, with total registered capital of VND 3, 909.7 billion. Accumulative to June 2017, Khanh Hoa has 567 domestic projects worth VND 167, 000 billion; 97 FDI projects worth US$ 975 million. 21, 685 enterprises are operating with total registered capital of VND 115, 180 billion.
The good results in investment attraction are thanked to its efforts in investment promotion activities and application of State's common policies in FDI attraction. Beside, the province has applied various measures of investment promotion; promoting dynamism, creativity and initiative in seeking investors. Leaders of Khanh Hoa province and of related departments and agencies themselves have positively participated in investment promotion programs abroad, directly discussing with investors to understand their aspiration; timely removing difficulties and adjusting investment attraction policies.
To further make it more attractive and to enhance efficiency of investment attraction, Khanh Khoa will, in the coming time, complete its infrastructure system in industrial parks-economic zones, training a high quality human resource, strengthening administrative procedure reform, ensuring open and favorable investment environment, etc.
What are typical investment promotion and attraction activities from early 2017 of Khanh Hoa and its year-end plan?
On the occasion of SOM 1 organized in Khanh Hoa from February 18 to March 3 2017 in the framework of APEC 2017, the province's leaders have held bilateral contacts with representatives of 5 APEC member economics (USA, Russia, Japan, Korea, Indonesia) to introduce investment environment of Khanh Hoa. Through these contacts, Khanh Hoa has grasped the investment trend of APEC member economies to outline suitable investment promotion plan. Especially, on the occasion of business trips to Champasak and Attapu (Laos), Stung Treng (Cambodia), Khanh Hoa has signed MOUs with Champasak and Attapu to deepen both sides' cooperation relation and to create investment mutual cooperation opportunities.
In addition, Khanh Hoa has received and worked with Ambassadors and Consuls General of some countries like Sweden, Russia, Slovakia, Czech Republic, etc. working with Sumitomo Group on the progress of implementation of Van Phong 1 Thermal Plant Project, working with other Japanese investors like Nanotek, H.M Laboratory on their visits to the province to study the investment environment.
From October 6-7 2017, Khanh Hoa Provincial People's Committee has coordinated with Ministry of Foreign Affairs, Japanese Embassy to Vietnam to organize "Meeting Japan – South Central Vietnam 2017" program in Nha Trang City. On this occasion, the province's leaders have worked with Japanese Ambassador and partners, providing necessary information to Japanese partners about investment environment and to call investment into Van Phong Economic Zone which will become the province's exclusive economic zone in the coming time.
In November 2017 and March 2018, Khanh Hoa will organize "Investment Promotion Conference" in Tokyo and Osaka (Japan). In Q.4 of 2017, the province will organize Investment Promotion Conference 2017 in Nha Trang to attract investment into Khanh Hoa.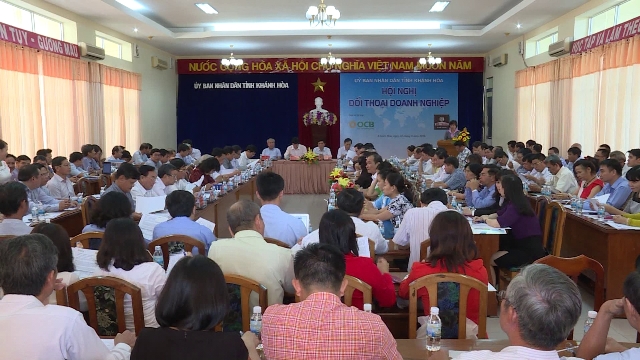 Could you please quote initial results of Khanh Hoa in the process of implementation of Resolution 19/NQ-CP and Resolution 35/NQ-CP on business and investment improvement and business development support?
To further improve our business and investment environment and to support enterprises to enhance their PCI ranking in accordance with Resolution 35/NQ-CP and Resolution 19-2016/NQ-CP as well as to work out a specific action plan to implement Resolution 19-2017/NQ-CP of the Government, Khanh Hoa has issued specific action plans to closely follow contents of these resolutions.
Khanh Hoa has seriously implemented Resolution 19-2017/NQ-CP dated February 06 2017 of the government to raise awareness of related ministries, departments and agencies at all levels on role of enterprises to socio-economic development, doing a good job in serving and creating the most favorable conditions for stable development of enterprises. Additionally, the province will build a transparent administration; enhancing capability and efficiency of political system; improving business and investment environment into an open, convenient manner; creating driving force for business development; promoting economic restructuring scheme; creating breakthroughs in key sectors including tourism, service, aquaculture, seafood processing, shipbuilding, etc. creating jobs and improving income for laborers.
In implementation of Resolution 35/NQ-CP, Khanh Hoa Provincial People's Committee has issued a plan on monitoring administrative procedures in 2016-2017, requesting related units to publicly announce the list of administrative procedures, announcing the special unit receiving proposals, standardizing contents of administrative procedures, carrying out "one stop shop" policy by applying software effectively. All administrative procedures related dossiers must be managed by one stop shop software from receiving to returning dossier results to make it easier for citizens to track of their dossiers. In addition, Department of Planning and Investment of Khanh Hoa has launched an Q&A section on its website (http://skhdt.khanhhoa.gov.vn) to answer questions of enterprises, coordinating with Department of Information and Communications to create a special section of "accompanying enterprises" on its website, posting information in English on its English version website (http://khanhhoainvest.gov.vn) to call for investment.
Regarding to business support, Provincial People's Committee of Khanh Hoa has directed implementation of reinforcing operation efficiency of Investment Promotion and Business Support Center, Center for Tourism Information; assigning Department of Home Affairs the job of building a plan to merge these centers to reinforce the role of business support in the coming time; creating a playground for enterprises to study and to pursue creativity and startup.
According to PCI ranking 2016 announced by Vietnam Chamber of Commerce and Industry (VCCI), Khanh Hoa ranked 24/63 cities/provinces with 59.59 points, up 0.9 point and 3 ranks compared to 2015 (27/63). In the coming time, the province will continue enhancing its PCI, striving to be in group of 20 and Good Group of PCI of the whole country. In addition, the province will seriously and drastically implement the contents committed with VCCI on creating favorable business environment for enterprises.
Could you please reveal Khanh Hoa's development and investment attraction orientations in the coming time?
In comparison to other cities and provinces, Khanh Hoa has more precious advantages and potential including 3 beautiful bays (Nha Trang, Cam Ranh, Van Phong), each has national and international level values. With such a strategic location, it is long term task of Khanh Hoa to focus on developing socio-economic development and establishing 3 key economic areas at the above 3 bays.
It is also a plan of Nha Trang City to become a big tourism city of the whole country, a place for organizing national and international level events. In Van Phong bay, the government, in 2016, has issued a decision to establish Van Phong Economic Zone with a goal of building multi-disciplinary economic zone and Khanh Hoa's economic center. This zone will play the role of driving force to attract investment and to boost economic growth of neighboring areas and the whole country. In Cam Ranh bay, apart from strategic importance, this place is also an important key zone with the international port of Cam Ranh, turning Ba Ngoi sea port into container terminal to serve socio-economic development of South Central Region and Central Highland.
Cong Luan