By clearly defining tourism as a driving to boost growth of other sectors and economy, Tay Ninh has paid a special attention to this "non-smoke" industry. Such an effort has brought a new face of Tay Ninh tourism sector.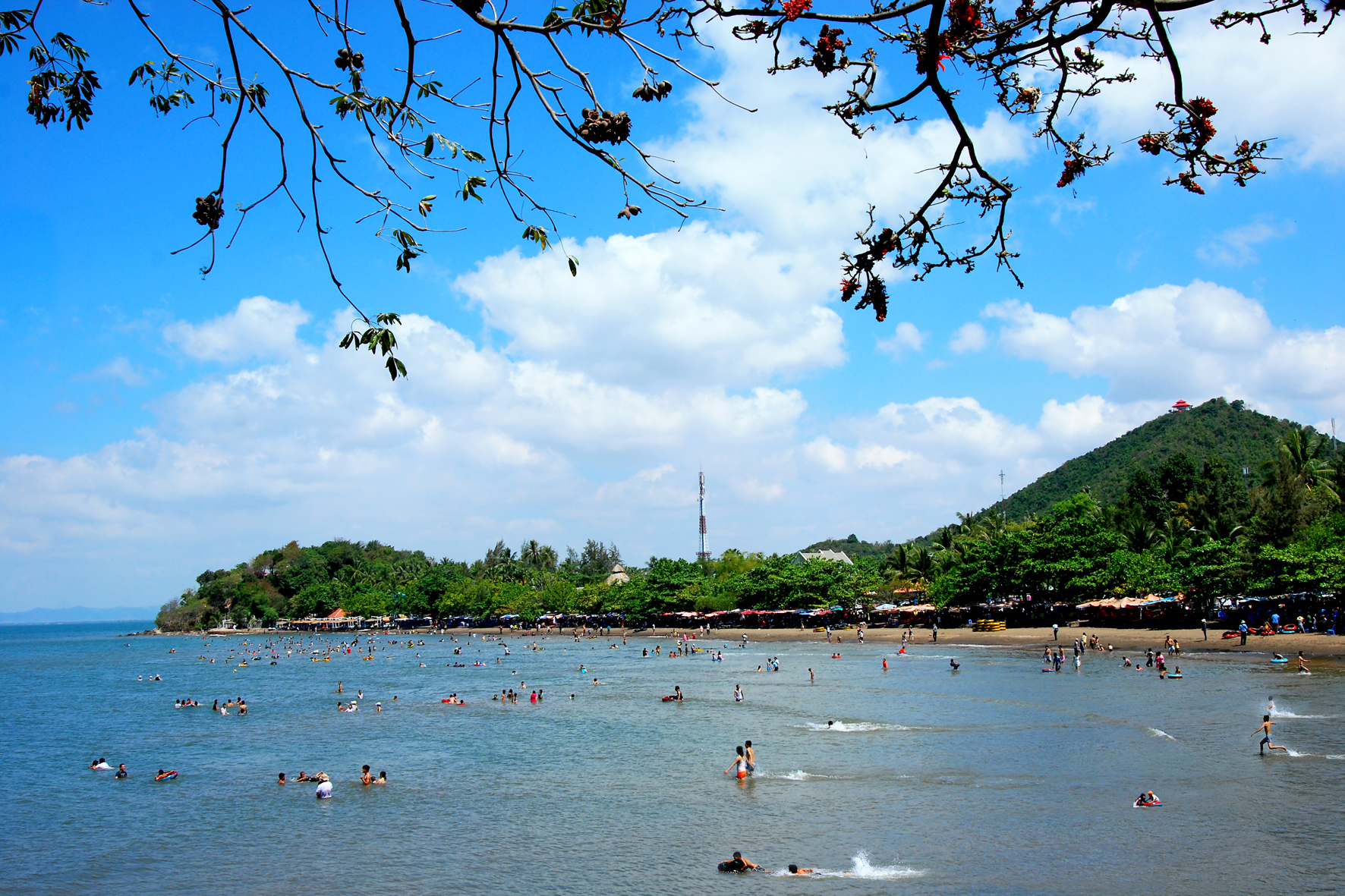 A convergent point of potential and advantages
Tay Ninh has a 240 km border line with Cambodia, 16 border gates, 02 international ones including Moc Bai and Xa Mat. These are important gateways connecting HCMC with Phnom Penh (Cambodia) and linking trade activities with ASEAN by road, creating favorable conditions for Tay Ninh to promote international and domestic economic cooperation, opening opportunities for trade-tourism development
Apart from geographical convenience, Tay Ninh has many famous landscapes and tourist sites such as Ba Den Mountain, Dau Tieng Reservoir, Southern Central Military Base, Cao Dai Holy See, Lo Go-Xa Mat National Park, Long Dien Son tourist site, Chop Mat ancient Tower, Binh Thanh ancient Tower under Oc Eo culture, etc. According to Decision No 2383/QD-TTg dated 29/12/2014 of the Prime Minister, Ba Den Mountain National Tourism Area will become a cultural-spiritual –ecological resort, turning Tay Ninh into an important destination in Southeastern area and the whole country.
To culture-history, Tay Ninh has 86 relics including 1 special national relic, 25 national level relics and 60 provincial level ones, 4 intangible cultural heritages. Beside, local unique culture is an advantage for tourism development with 90% of communities in Hoa Thanh closely associated with Cao Dai Holy See. Especially, Tay Ninh owns unique cuisine with many specialties including dew wetted rice paper, Banh Canh Trang Bang (thick Vietnamese noodle soup), Tay Ninh shrimp chili salt, Ba Den custard, etc.
With convenient natural conditions plus unique cultural relics and archeological relics, etc. Tay Ninh is a land of huge potential for tourism development with a wide range of products such as roots tourism, spiritual tourism, cultural-historical tourism, eco-tourism, etc.
A new face
In 2010 – 2016, despite numerous difficulties, Tay Ninh tourism sector still maintained a stable growth in both number of visitors and turnover, making positive contributions to the socio-economic development of Tay Ninh province. In 2016, a number of tourists coming to Tay Ninh reached 2.7 million, up 23.51% compared to 2010 and an annual average growth rate of 3.2% in the period of 2010-2016, of which accommodated tourists increased by 6.7%. Turnover in 2016 reached VND 711.1 billion, up 2.5 times higher than that of 2010 and an annual average growth rate of 13.8% in 2010-2016. Most tourism products mainly focus on festivals, spiritual activities, historical events, cuisine, etc. with spiritual tourism product as the province's key one which is strongly developed in Ba Den Mountain and Cao Dai Holy See attracting over 1.5 million visitors y-o-y.
In the period of 2013-2016, Tay Ninh attracted 10 domestic investment projects worth VND 2,046.6 billion, brining the total number of tourism projects in the province to 20 worth VND 2, 953.24 billion, up 51.52% of the plan. Tourism infrastructure and technical facilities are strongly invested. Director of Tay Ninh Department of Culture-Sports-Tourism Nguyen Hong Thanh said apart from traffic infrastructure and communication projects, Tay Ninh has invested in tourism infrastructure projects in key tourist sites such as Ba Den Mountain, Southern Central Military Base, etc. The province has made use of the capital source under the framework of Greater Mekong Sub-region Sustainable Tourism Development Project to invest in tourism infrastructure at Ba Den Mountain National Tourism Area, implementing the project of improving tourism environment in Ba Den Mountain by ODA capital valued at US$ 5.6 million with items such as expansion of Ba Den pagoda, clean water, standard toilets, etc.
It is likely to say that Tay Ninh's tourism development has made important contributions to the shift of economic structure; preserving and promoting cultural heritage values, natural resources; creating jobs and improving living quality for local people. Moreover, tourism sector has helped Tay Ninh successfully join into the global integration as well as promote its image, friendly people with hospitality to international and domestic visitors.
Tourism as an important economic sector
Mr. Thanh added the resolution of 10th Provincial Party Congress (2015-2020) has clearly defined that tourism will be an important economic sector as a driving for development of other sectors and economic growth. To make it real by 2020, Tay Ninh will focus on conducting tourism restructuring scheme, making it more professional, modern toward sustainable development in accordance with rules of market oriented economy and global integration. At the same time, Tay Ninh will focus on completing policies and mechanisms, building and implementing breakthrough policies to make tourism an important economic sector. In parallel, apart from investing in infrastructure development and technical facilities, especially traffic infrastructure, Tay Ninh will prioritize development of unique tourism products with high competitiveness to build a brand for Tay Ninh tourism sector, strengthening investment promotion activities to call for investment into key tourism areas with huge development potential.
In addition, the province will pay more special attention to improvement of quality of tourism services; strengthening tourism promotion activities, developing human resource in both quantity and quality, redesigning favorable investment environment for tourism development. Beside, Tay Ninh will boost international cooperation to bring into play its available potential and advantages, seizing opportunities and mobilizing all resources to connect Tay Ninh tourism with other provinces and cities in the region and the world.
Cuong Nguyen