Van Phong Economic Zone (Van Phong EZ) is currently a big construction site with many projects implemented. The recent move that Northern Van Phong approved by Prime Minister to become a special economic zone will promise to create a launch pad for Van Phong EZ to become a "locomotive" to boost development of Khanh Hoa in particular and of Central key economic zone in general.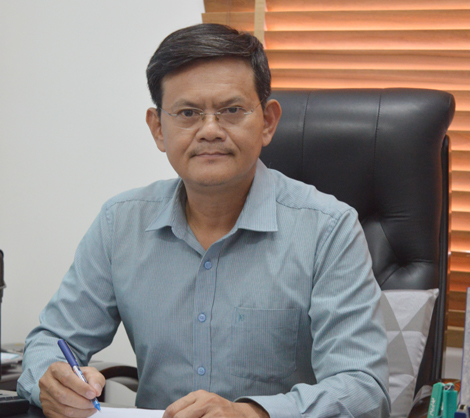 Upholding "driving" role
With a strategic location plus special investment preferential policies of the Government and special support mechanisms of Khanh Hoa province, after 10 years, Van Phong EZ has achieved good results in term of investment attraction, the zone has attracted 154 projects (129 domestic projects, 25 FDI) with a total registered capital of US$1.4 billion, a disbursed capital of US$ 637 million (equal to 43% of total registered capital). 83 projects are under operation and 71 are granted Certificates of Investment. Van Phong EZ Authority has agreed on investment policy for 2 FDI projects in Nam Van Phong including Van Phong 1 Thermal Power Plant and Nam Van Phong Petrochemical and Oil refinery complex worth US$ 6.4 billion.
Budget revenue of Van Phong EZ in the period of 2011-2015 is estimated approximately VND 15, 579 billion (VND 14, 841 billion from petroleum transit activities. On average, Van Phong EZ contributes VND 3, 900 billion to Khanh Hoa's budget, accounting for 34% of the province's budget. In general, this meets the planned target from 30% to 40%. The turnover of enterprises doing business in Van Phong EZ reached VND 34. 417 billion, creating stable jobs for 6000 laborers. The above impressive figures have affirmed Van Phong EZ's significant contributions to Khanh Hoa's socio-economic development, especially industrial development and employment.
To create favorable conditions for Van Phong EZ to uphold its role of driving force to boost Khanh Hoa's socio-economic development, to ensure national defense and security in Southern Central Region and to contribute to the effective implementation of resolution of Provincial Party Congress XVII, Party Committee of Khanh Hoa province has issued Resolution 08-NQ/TU dated July 11 2016 on development of Van Phong EZ in the period of 2016-2020. The resolutions set a goal of building Bac Van Phong into Bac Van Phong special economic zone – a center for modern tourism-entertainment-trade-finance in the region and the world to attract attract investment in constructing seaport, logistics services, hi-tech projects by offering attractive investment preferential policies; creating driving forces for the locality, the region and the whole country. Building Nam Van Phong into an industrial center closely attached with seaport system to attract key industrial investment projects in fields of petrochemical, power, shipbuilding, seaport, sea freight services and supporting industries, etc. as well as tourism services, urban areas to create driving forces for development of Van Phong EZ and the whole province.
The resolution also sets a goal of attracting a minimum VND 50, 000 billion newly registered investment capital in the period of 2016 -2020 into Van Phong EZ with a disbursed capital rate of VND 40, 000 billion, a budget contribution from 30-40%, industrial-construction values accounting for 40% and creating about 10, 000 – 20, 000 jobs.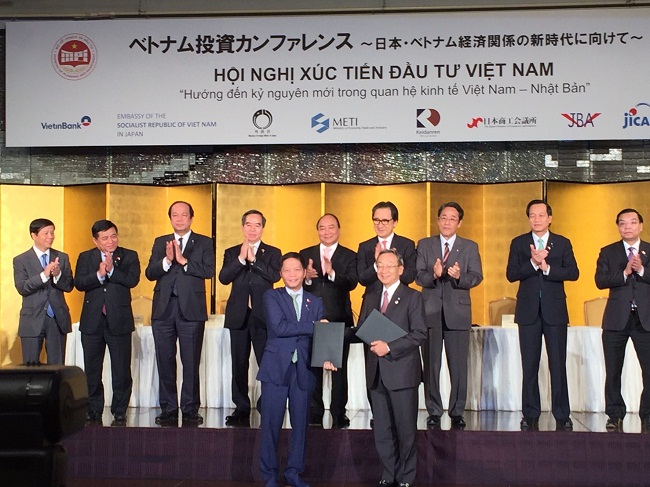 Bac Phong Special Economic – Administrative Zone
According to Head of Van Phong EZ Authority Hoang Dinh Phi, Bac Van Phong will be turned into a special economic-administrative zone due to its comparative advantages of infrastructure. Bac Van Phong is located in the center of Asia-Pacific region, adjacent to important international maritime routes, located on the easternmost point of Vietnam and of Indochina Peninsula. This is very convenient for trade exchange activities with key economic areas of the whole country through main traffic roads such as National Road 1A, North-South Expressway, National Road 26 connecting with Central Highland. In addition, Bac Van Phong is very convenient due to its proximity to North-South Railway and Tuy Hoa Airport Terminal (Phu Yen province), it is easily to connect with countries in Indochina Peninsula by roadway and other countries by seaway.
Moreover, Bac Van Phong has comparative advantages of international seaport development. As an airtight bay with large area, Bac Van Phong is less impacted from storms with impressive average depth (20-27m) and not impacted by sediment load. Especially, it is close to important international maritime routes in the region with many favorable conditions for international sea freight service development.
Regarding to natural conditions, Bac Van Phong has a stable temperature (26-280C); rainy season lasts for 2 months at year-end, less storms, etc. so it is convenient for development of entertainment and amusement activities in all year round without being impacted from weather conditions. This is one of the favorable conditions for Bac Van Phong to attract citizens, experts, scientists to live, study and work.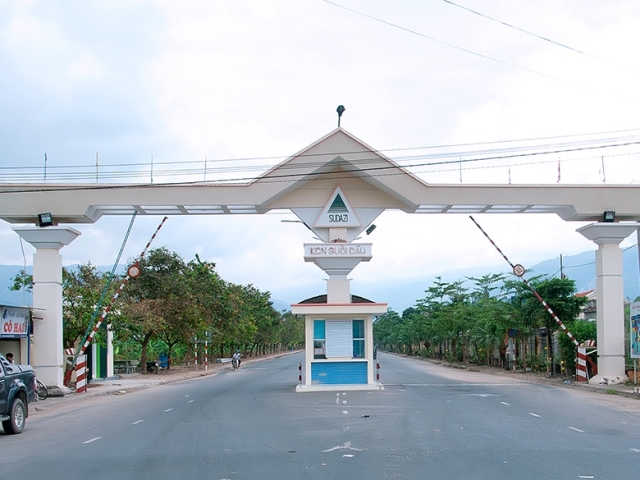 Mr. Phi said available advantages of Bac Van Phong have been affirmed. Many international investors and consultancy firms from USA, Ireland, UK, UAE, Cayman come to Bac Van Phong to conduct site surveys. Most highly appreciates the idea of turning this area into a special economic-administrative zone due to its strategic location and ideal weather conditions. With special advantages, Bac Van Phong is planned to become a connecting point for seaport development, logistics and financial services – a center for tourism-service-entertainment-casino of the region and the world.  The Prime Minister has recently agreed on a policy of working out Khanh Hoa's socio-economic development master plan and adjusting its common master plan on turning Bac Van Phong into a special economic-administrative zone. As of the plan, Bac Van Phong, Van Don and Phu Quoc will become 3 special economic zones of the whole country. "With abundant advantages and huge potential, Bac Van Phong is an ideal destination for investors, especially strategic investors, to pursue long-term investment to promote the development of this zone in the future", affirmed by Mr. Phi.
Cong Luan